Experienced Pest Control Technician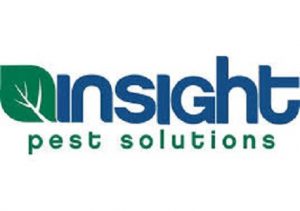 Grow With A Growing Company
Insight Pest Solutions is the fastest growing residential home service company in Canada, and as such we are looking for people who want to grow with our company as we continue
to expand across Ontario and across the country creating new and exciting opportunities for our staff!
We're constantly improving and expanding our services through on-going research and development for more environmentally sensitive products, safer methodology, applications,
and creative ways of doing business. Insight offers homeowners in Ontario a pest prevention and home maintenance package that will remove and prevent mosquitoes, ants, wasps,
ticks, spiders, and mice from entering homes through a seasonal maintenance program. Meeting our customer's needs means to be constantly challenging our employees with an entirely new and exciting way to work. No ladders, no bed bugs, no roaches.
Responsibilities:
– Provide interior and exterior inspections for residential customers
– Identify pests, entry points and infestations
– Provide appropriate treatments for pests and rodents
– Produce service reports for all work performed and products used
– Customer Service; answer all customer inquiries in a professional manner and recommend
appropriate solutions to resolve customer concerns
– Maintain excellent customer relationships
Our Ideal Candidate Is..
– Self motivated and able to work with little supervision
– Reliable and able to communicate with Branch Managers and other coworkers
– Someone who takes pride in their work
– Someone who possesses strong interpersonal skills; able to build on existing and new
customer relationships
– Someone who is a quick thinker and enjoys problem solving
What we Offer:
– Competitive salary
– Benefits: dental, vision, medical, life insurance, etc.
– Company truck and gas card
– Full time employment (40 hours/week) with the opportunity for overtime
– Commission on new business and bonuses on work completed
– Opportunities for growth within the company – we love to promote within!
Requirements:
– Structural Exterminator License
– G License and a clean driving record
– Experience and interest in Pest Control
Full Time Position
Starting Salary: $50,000 annually
How to Apply: via https://ca.indeed.com/cmp/Insight-Pest-Solutions/jobs OR employment@insightpestsolutions.net